Yes, These Twitter Tools Will Help You Rocket Your Twitter Follower Growth without spending too much money online. The approach of using brevity sets it apart from other social media giants, like Facebook. When the character limit of tweets was doubled from 140 to 280 characters, only 1 percent of them actually hit the 140-character limit. The brevity formula is still a strong draw for users 13 years later.
While the company shut down tens of millions of accounts and caused its total user base to fall, it still has a high engagement rate with daily active users increasing in the first quarter.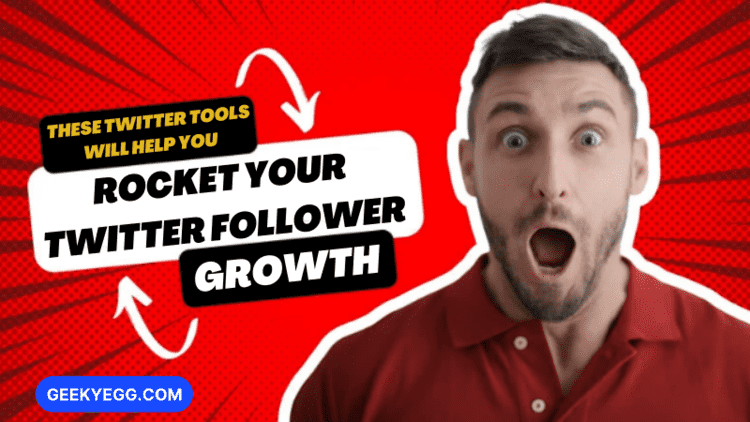 How to get in on that action is a challenge for social media marketers. There are social media marketing tools that can help you grow your followers. We will look at five of the best tools to increase your follower count.
5 Twitter Tools Will Help You Rocket Your Twitter Follower Growth
Crowdfire:
Crowdfire is a popular social media management platform for small businesses. Users can add 10 social media accounts with the Crowdfire Plus plan. Mentions is a one-stop tool that helps users stay on top of their brand all over social media.
You can use the tool to track mentions, comments, and replies. Scheduling posts in bulk is one of the features of Crowdfire. Managing team members were added. Using the Crowdfire app to reply to social media mentions.
Crowdfire helps you spend less time digging through your data by providing all your data insights on a profile, individual post, and competitor basis in one place Crowdfire is free for one account per platform. The premium plan is for solopreneurs and small businesses.
Owlead:
Owlead provides value for growing Twitter audiences. Their platform categorizes, filters, and finds the most relevant Twitter accounts for your target market. This will ensure that you're not just growing your follower count, you're reaching real people who may actually be interested in your product or service.
Owlead automatically follows 50 relevant Twitter accounts every day in the background without requiring human intervention. You can notify the platform of an industry leader or competitor so they can reach out to their audience. Owlead gives you the ability to track your audience growth and give you insights to understand your audience better. The platform is available for a 10-day trial, with plans starting at $19/month.
Hootsuite:
Hootsuite is a social media marketing tool that is loved by marketers around the world. Hootsuite's robust features allow you to manage multiple profiles across a variety of social media platforms at the same time.
Hootsuite lets you manage multiple profiles, which is great for agencies and enterprises. From a single dashboard, you can manage your Twitter presence, monitor conversations, track lists, and grow your audience.
The content that brings the most traffic should be monitored. Monitoring mentions. How to grow your followers using the platform is one of the helpful guides published by Hootsuite. For enterprises that want the full experience, the plan goes up to $599.
Buffer:
If you want to grow your audience on social media, you should draw them in instead of reaching them. Content and tools like Buffer can help you save time and still get results in this situation.
Buffer allows users to post based on their previous content. Take 10 posts on your website. Write three unique tweets for each post, and you'll get 30. You can schedule your tweets to go live twice a day for 15 days. You can increase the number of followers you get on social media by increasing the number of times you post.
All of the social media platforms are covered by Buffer. Buffer pricing includes 8 social media accounts, 1 user, and 100 scheduled posts.
Tweepi:
Tweepi uses artificial intelligence to help grow your audience on the social network. You only need to spend a few minutes on the tool each day, with Tweepi automatically taking action to grow your followers.
This will help you focus on more strategic goals. Set up your account, add users relevant to your topics of interest, and then add your target hashtags. Tweepi uses artificial intelligence to search for the best tweets and users to engage with.
Ending Note:
If you don't engage with people, it'll be hard to grow your followers organically, even if you use the tools listed above. Share something valuable. It's a good idea to re-tweet relevant information. The tools shouldn't be used as crutches, but rather as a way to improve your core strategy.