The Most Profitable Digital Products to Sell are the subjects of this post because selling digital products can be a very profitable way to make money online. It is one of the most profitable ways to make money from my website.
Ebooks, online courses, and templates are some of the digital products that I sell and earn thousands of dollars in passive income from every month. Selling digital products can be a great way to make money online, even if you are not an online business owner.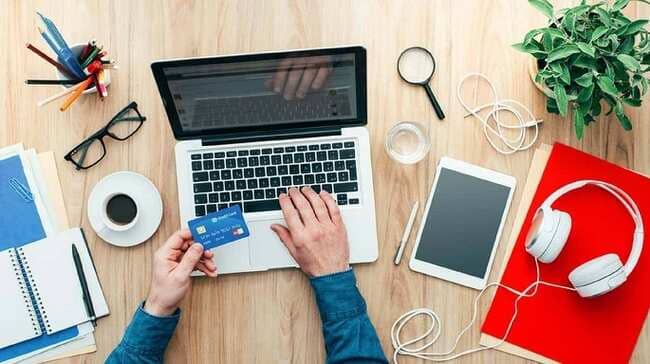 I am going to show you some of the most profitable digital products that you can sell online.
The Most Profitable Digital Products to Sell
Here are my top choices for the best digital products to sell this year. Most of the ideas can be applied to business owners in any niche. There are real-life digital product examples for each type of product that I have included.
Swipe Files:
A PDF document or template that contains a proven formula for how to do something is a swipe file. You can sell a file containing your secrets if you have expertise. Email marketing is great? You could sell a pre-written sales funnel.
Do you get a lot of traffic to your website? You can sell your traffic strategy to others. Rosemarie Groner from The Busy Budgeter sells her Core Affiliate Strategy Guide for $65. If you have expertise in an area that people are dying to master, you can use it to create a file and make money. The quick and easy nature of the file makes it ideal. This is a product idea that is good for beginners.
Ebooks:
Ebooks are a great digital product to sell online. You can write an ebook if you are a business owner. The ebooks that sell best are usually written in the form of a how-to guide and provide useful information to solve a problem for your readers.
One example of an ebook is my own. It is only 50 pages long, but it has lots of useful information. It took me less than a week to make it. An ebook is the best choice for your first product if you are just getting into selling digital products. They are easy to make and sell and can be used to make money. This course will show you how to think, write, and sell an ebook.
Membership Sites:
Out of all the digital products to sell on this list, membership sites might require the most time and energy, but they have a great potential for earning. What is it about a membership site that makes it interesting? It's a private area of a website or forum where members pay a monthly fee in order to have access. It's possible to start a membership site for any type of business.
The reason this is the most intensive option is that you will be responsible for building a community and producing new content at least monthly for your members. You can earn recurring revenue instead of a one-off payment, which is a great opportunity to make money.
If you don't want to deal with the technical aspect of setting up a membership site, then you can create a paid Facebook group. It's important to remember that the key to a successful membership group is providing fresh and valuable content.
Online Courses:
Online courses are another great knowledge product to sell. Many people think that the only way to create a successful online course is to make it about something related to marketing, or making money online.
It is true that there are lots of courses out there on those topics, but you can be successful with an online course in almost any niche! If you provide value and teach something useful to your audience, you can sell online courses on any topic.
Your online course can include written lessons, pre-recorded video lessons, or a combination of all three To add more value to your online course, you can add other bonuses, like access to a private Facebook group for students.
The creator of this course has made six figures selling online courses. She has helped others create courses on topics such as parenting, arts and craft, and language learning.
Printables:
There are a lot of fun digital products to sell. They are digital files that you create for your customer to print out on their own.
You can use software such as Adobe Illustrator or even the free beginner-friendly program Canva to design your printables, and here are just a few ideas of ones you can make and sell.
Stock Photos:
Are you interested in photographing? Stock photos are a great way to get a digital product. You don't need much if you have a nice camera and photo editing software.
The market for styled stock photography is enormous. Everyone from a business owner to a social media manager is looking for the perfect photo to post on their website. You can either sell your photos individually or in bundles or create a subscription-based website for your customers.
Haute Stock is an example of a monthly membership that gives access to pretty stock photos. It is possible to get a stock photo business out there by choosing a specific niche. If you run a lifestyle website, you could sell stock photos to other websites for use on their websites.
WordPress Themes:
If you are good at coding, you might want to consider selling themes. Premium themes range in price from $50 to $100 per the theme. It is possible to design themes for a specific audience, for example, travel bloggers or wedding photographers.
If you want to get some inspiration, check out this website. Female entrepreneurs who want their website to have a feminine, chic look are the ones they specifically target.
It's important to keep in mind that you may have to make updates to your themes or provide help for your customers if you don't. Compared to selling other types of digital products, this can mean some extra work. It requires more work and technical knowledge before it can be done.
Templates:
The time-saving products that your customers can use to simplify a process are called templates. You can create and sell templates for a variety of uses, including resumes, media kits, logos, and social media posts.
A great example of a template is the social media templates from Bluchic. These particular templates are designed to be used with the graphic design program Canva, but you can create templates to be used with any program, such as Adobe Illustrator, Photoshop, PowerPoint, etc. All the time, I use templates to create graphics for Pinterest.
Patterns:
Patterns might be the perfect digital product to sell if you are a crafter. One couple began selling patterns for doll clothing through SendOwl and eventually began earning hundreds of thousands of dollars per year from their patterns. They are selling their doll clothing patterns at the fair. There are other options, such as doll clothing patterns. You can sell crochet or knitting patterns for other people to use in their own projects if you are a crafter. There are so many different options here. You can also sell cut files for the Cricut machines. If you have made a pattern, chances are you can sell it to other people.
Conclusion:
You should start with an ebook as your first item. It was a good way for me to get into product creation. If you would like to learn how to create and sell your first ebook, you need to enroll in my online course.