One of the most common diseases in today's society is obesity. It causes numerous health conditions and stops people from living happy and healthy life. In the past years, weight loss has become the main focus for thousands of people worldwide.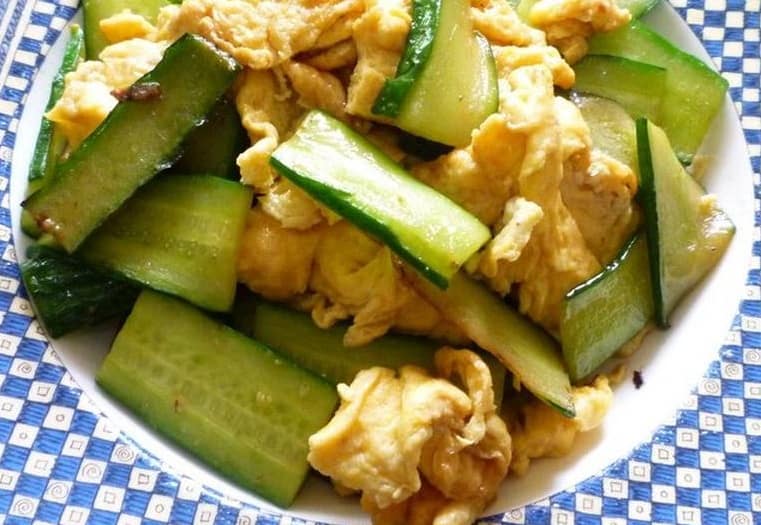 ---
There are a lot of workout and diet plans that can help you achieve your goals. One nutrition plan that could help you shed pounds is the cucumber and egg diet.
Egg and Cucumber Diet will Help You to Pass The Effectiveness Test
What Can You Eat?
As you can see, this diet is based on eggs and cucumbers. There are no strict rules. Some dieters may need to add other low-calorie foods to their diets to lose weight. Apart from the main ingredients, you could also eat grapes, pickles, spinach, cheese, bread, apples, and zucchini.
Try to avoid eating cucumbers every day. They're just good for a snack. Some examples of breakfast on this diet plan include a plate of cucumber salad and 2-3 hard-boiled eggs.
You could eat an apple or a peach for a snack. You might be getting bored if you haven't already eaten anything. You can combine these foods into more than one snack. For example, in addition to eggs, you could have a couple of pieces of fruit, which might include banana slices or strawberries, as well as some whole-grain toast and a glass of milk.
Salad should be prepared based on cucumber, but you may include a mixture of other ingredients such as vegetables and fruits. If you want a dressing, you can use olive oil and white vinegar. You can use many herbs to improve the taste of your dishes, and you can even add spices.
Is The Cucumber And Egg Diet Effective?
According to the proponents of the diet, it can help to lose 15 pounds a week. However, there is no scientific testing done to prove this.
Diets that promise rapid weight loss tend to have short-term results, even though you may lose weight because of the low calories and many food restrictions.
Due to this, many people cannot keep the weight off on these diet plans and often return to their pre-diet weight or gain more than they were before.
What Is The Cucumber And Egg Diet?
Cucumber and eggs are the main components of the cucumber and egg diet. The meals cooked from these ingredients are low in calories and can help with weight loss.
Both of the main foods have positive effects on your body. Cucumbers are a good source of vitamins K, A, and B, as well as cucurbitacins and magnesium. In addition, they work as antioxidants and have an anti-inflammatory effect on the body.
These attributes can contribute to your cardiovascular and bone health and may help prevent diseases such as cancer and diabetes. They prevent dehydration and may improve your overall skin health. Eggs also positively affect your body: they can lower your stroke risks, prevent heart disease, and increase satiety, among other things.
Conclusion:
It's always good to be careful when it comes to your health. Short-term diet plans that promise quick results are usually not healthy. It is very dangerous to lose 15 pounds in a week.
You should lose 1-2 pounds a week for healthy and sustainable weight loss. A well-balanced nutrition plan and regular physical activity will allow you to get the body of your dreams safely and healthily.
Before starting a diet, it's a good idea to consult a health professional. Remember – your health is your main priority.